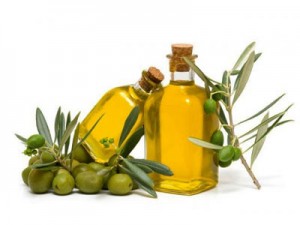 Extra Virgin Olive Oil 100% Italian
Our oil is made from olives from trees which are hundreds of years old. It enhances any dish with the flavour of Puglia.
It is the most representative product of our region. If we flew over Puglia we would be struck by the wide areas of olive groves and the different shades of green of our olive trees. Nowhere in the world does there exist such a quantity and quality of ancient olive trees as in this strip of land washed by the Mediterranean sea.
The olive trees can tell the ancient history of this land: the cultivation of the olive tree and the extraction of the oil are practices introduced by the Phoenicians and the Greeks. Later on in the V century AD the Benedictine monks transformed the wild fields into olive groves. The precious olive oil was very much valued in the XIII century and was exchanged on the Venician market for a price of 3 ducats for 1000 pounds, against 1 ducat for the oil of other Italian regions.
The morphological characteristic of the soil, the climate in this part of Italy, the skill of the local oil producers – handed down over many generations – are the ingredients which make the oil from Apulia the best in the world and the basic ingredient of the Mediterranea diet.
Characteristics
Made by a careful selection of olives for their taste, colors and odors.
Ideal for

Vegetables, meat, fish and other recipes or toppings that require only a delicate dressing.
Available in
Glass bottles: 0,25 L – 0,50 L – 0,75 L – 1 L
Tin: 3 L – 5 L
| TYPE OF BOTTLE | SIZE | BOTTLES/CARTON | BOTTLES/PALLET | CARTONS/PALLET LAYER | PALLET HEIGHT (CM) | PALLET GROSS WEIGHT (KG) |
| --- | --- | --- | --- | --- | --- | --- |
| MARASCA BOTTLE | 500 ML | 20 | 1728 | 24 | 160 | 910 |
| MARASCA BOTTLE | 750 ML | 12 | 1008 | 14 | 135 | 715 |
| TIN CAN | 5 L | 4 | 192 | 12 | 150 | 975 |
BACK