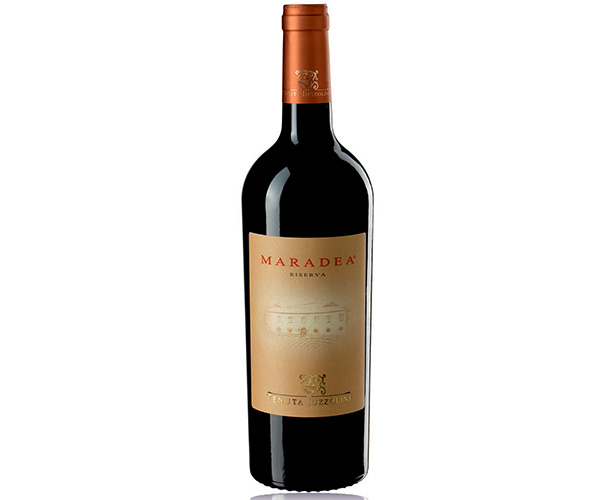 Maradea
Type:
Red
Classification:
Guaranteed Cirò Quality Superior Classic Red
Cirò Stock.
Vine:
Gaglioppo
Production area:
Calabria, east centre in the province of Crotone,
in Cirò Marina "Timpa Bianca" resort.
Soil:
white clay
Altimetry:
from 50 to 100 metres above sea level
Plant breeding system:
espalier with a density of understocks of 5600
plants per hectare.
Climate:
Mediterranean, with mild winters and warm
and dry summers.
Grape harvest:
manual, first week of October.
Yield per hectare of grapes:
60-70 quintals.
Vinification:
traditional fermentation with 15 days steeping,
drawing off and soft pressing.
Ripening:
élevage in Calabria chestnut barriques for
12-14 months.
Refining:
four months in bottles at a controlled tempera- ture.
Tasting:
Colour:
ruby red.
Scent:
intense, delicate, strong scents of dried fruit,
tobacco and vanilla.
Flavour:
dry, full, pleasantly tannic
Alcoholic degree:
14% vol.
Gastronomic coupling:
ideal with roasts, game and grills.
Service temperature:
17-18 °C.
BACK